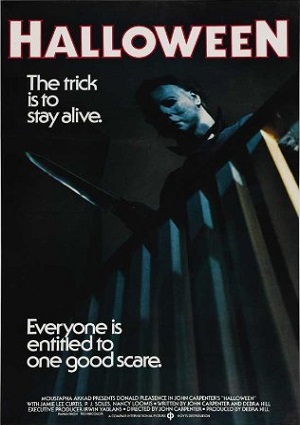 2021 Dates, Times, and Channels
Available free on the Roku Channel

10/01/21 – 6:00pm on AMC
10/02/21 – 4:00pm on AMC
10/02/21 – 10:00pm on AMC
10/03/21 – 6:57am on AMC
10/03/21 – 11:57am on AMC
This movie normally airs throughout October on AMC FearFest. For a complete schedule of dates and times, please click here.
Movie Summary
A psychotic murderer institutionalized since childhood for the murder of his sister, escapes and stalks a bookish teenage girl and her friends while his doctor chases him through the streets.
This movie normally airs in October as part of AMC FearFest.
Is it available on DVD?
Yes.

Year Released
1978
Cast Includes
Donald Pleasence, Jamie Lee Curtis, Tony Moran
Rate Movie:
YouTube Clips