Ghostbusters II (1989)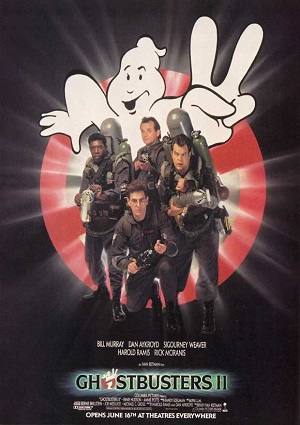 Movie Summary
The discovery of a massive river of ectoplasm and a resurgence of spectral activity allows the staff of Ghostbusters to revive the business.
Is it available to purchase or rent?
Yes.

2023 Dates, Times, and Channels
5/06/23 – 1:15pm on AMC
This movie normally airs throughout the holiday season on the Freeform Channel. For a complete schedule of dates and times, please click here.
Year Released
1989
Cast Includes
Bill Murray (Dr. Peter Venkman), Dan Aykroyd (Dr. Raymond Stantz), Sigourney Weaver (Dana Barrett), Harold Ramis (Dr. Egon Spengler), Rick Moranis (Louis Tully), Annie Potts (Janine), Ernie Hudson (Winston), Peter MacNicol (Dr. Janosz Poha), Harris Yulin (The Judge), Wilhelm von Homburg (Vigo)
Rate Movie:
Movie Trailer