Ghostbusters (1984)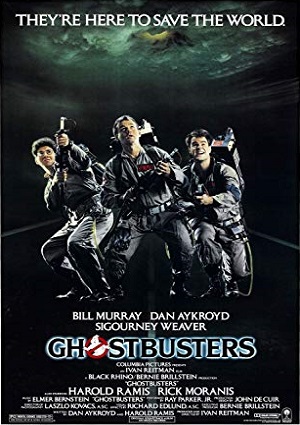 Movie Summary
Three unemployed parapsychology professors set up shop as a unique ghost removal service.
Is it available to purchase or rent?
Yes.

2023 Dates, Times, and Channels
5/06/23 – 10:45am on AMC
5/24/23 – 9:00am on AMC
This movie normally airs throughout the holiday season on the Freeform Channel. For a complete schedule of dates and times, please click here.
Year Released
1984
Cast Includes
Bill Murray (Dr. Peter Venkman), Dan Aykroyd (Dr. Raymond Stantz), Sigourney Weaver (Dana Barrett), Harold Ramis (Dr. Egon Spengler), Rick Moranis (Louis Tully), Annie Potts (Janine), Ernie Hudson (Winston), William Atherton (Walter Peck), David Margulies (Mayor)
Rate Movie:
Movie Trailer