The Fog (1980)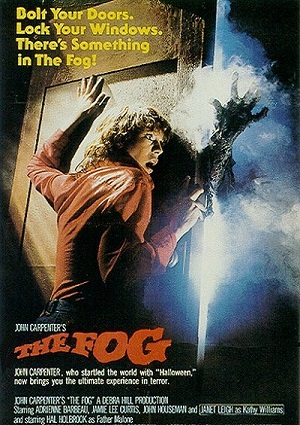 Movie Summary
A Northern California fishing town, built 100 years ago over an old leper colony, is the target for revenge by a killer fog containing zombie-like ghosts seeking revenge for their deaths.
Is it available to purchase or rent?
Yes.

2022 Dates, Times, and Channels
Not airing this week
This movie normally airs throughout the holiday season on the Turner Classic Movies. For a complete schedule of dates and times, please click here.
Year Released
1980
Cast Includes
Adrienne Barbeau (Stevie Wayne), Jamie Lee Curtis (Elizabeth Solley), Tom Atkins (Nick Castle), Janet Leigh (Kathy Williams), John Houseman (Mr. Machen), Hal Holbrook (Father Malone), Nancy Kyes (Sandy Fadel), Charles Cyphers (Dan O'Bannon)
Rate Movie:
Movie Trailer