Disney XD's "Monster Mayhem" event featuring spooky episodes starts on Monday, October 14th 2013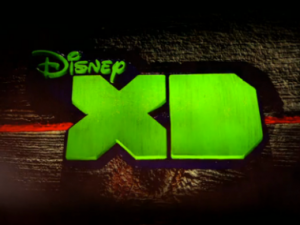 Spine-tingling episodes from live action and animated series will haunt Disney XD for a "Monster Mayhem" Halloween programming event during AHHH-CTOBER beginning Monday, October 14, 2013. Featuring more than seven hours of frightful family fun, the ghoulish event kicks off with a five-hour marathon featuring popular Halloween episodes from "Phineas and Ferb," "Randy Cunningham: 9th Grade Ninja," "Packages From Planet X" and "Camp Lakebottom," as well as the Disney Channel Original Movie "Girl Vs. Monster." Immediately following the marathon, fans will be treated to all-new spirited episodes of "Crash & Bernstein," "Kickin' It," "Mighty Med" and "Lab Rats."
The following are highlights for Disney XD's Halloween line-up….
Monday, October 14, 2013
7:30pm ET – Crash & Bernstein "Health-o-ween"

Wyatt and Crash are excited for Halloween until Gretchen, now the head of the Pauling Organization of Parents, implements a series of rules that turns the school into a Halloween-free zone. Wyatt vows to turn the tables on Gretchen and save Halloween.

8:00pm ET – Kickin' It "Temple of Doom"

Despite Milton's objections, the gang decides to throw a Halloween party at the temple while the monks are out of town. When the gang teases Milton for being a wet blanket, their words come back to haunt them as he's taken over by a hard partying spirit that has been locked in the temple basement for 1,000 years. Meanwhile, Rudy and Sam try to help Bobby overcome his fears by taking him to a "haunted" kiddie corn maze.

8:30pm ET – Mighty Med "Frighty Med"

Oliver must follow through with creating a Frankenstein-inspired play when his dad becomes curious about where he goes every day after school. Meanwhile, Kaz and Skylar embark on a mission to uncover the mystery behind the disappearance of the superhero, Brain Matter.

9:00pm ET – Lab Rats "The Haunting of Mission Creek High"

When Leo discovers that his nemesis Trent is rattled about a ghostly legend at Mission Creek High, he masterminds a plan for Chase and Adam to use their bionics to stage a haunting at the school. In the process the boys come to fear that the ghostly legend may in fact be real.
Halloween episodes from Disney XD series will also be available in WATCH Disney XD during the month of October.