Rosemary's Baby (1968)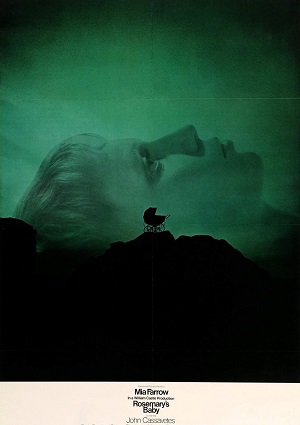 Movie Summary
A young couple moves into a new apartment, only to be surrounded by peculiar neighbors and occurrences.
Is it available to purchase or rent?
Yes.
2022 Dates, Times, and Channels
Not airing this week
This movie normally airs throughout the holiday season on the AMC Channel. For a complete schedule of dates and times, please click here.
Year Released
1968
Cast Includes
Mia Farrow (Rosemary Woodhouse), John Cassavetes (Guy Woodhouse), Ruth Gordon (Minnie Castevet), Sidney Blackmer (Roman Castevet), Maurice Evans (Hutch), Ralph Bellamy (Dr. Sapirstein), Patsy Kelly (Laura-Louise), Victoria Vetri (Terry), Charles Grodin (Dr. Hill), Elisha Cook Jr. (Mr. Nicklas)
Rate Movie:
Movie Trailer